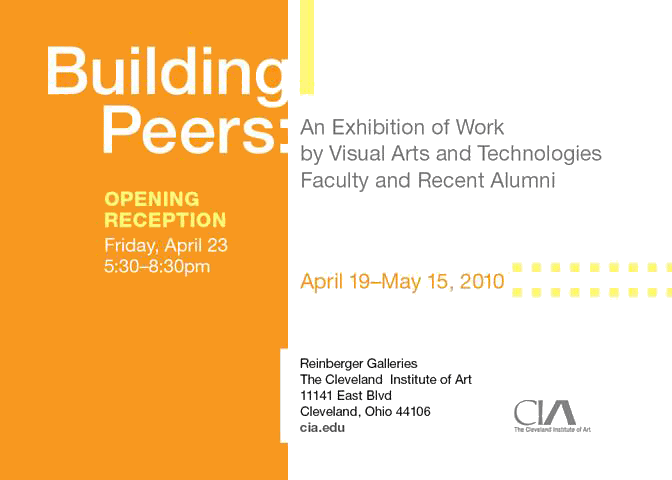 A few weeks ago I was invited to be in an alumni/faculty show put together by the VAT Environment at the Cleveland Institute of Art. I'm a recent graduate and currently work as an assistant in the digital labs, and I'm really looking forward to seeing where everyone's work has gone since we finished school.
The show, called "Building Peers", opens today, with a reception this Friday, April 23 at 5:30pm. It'll be running until May 15, so you'll have plenty of time to stop by and check it out!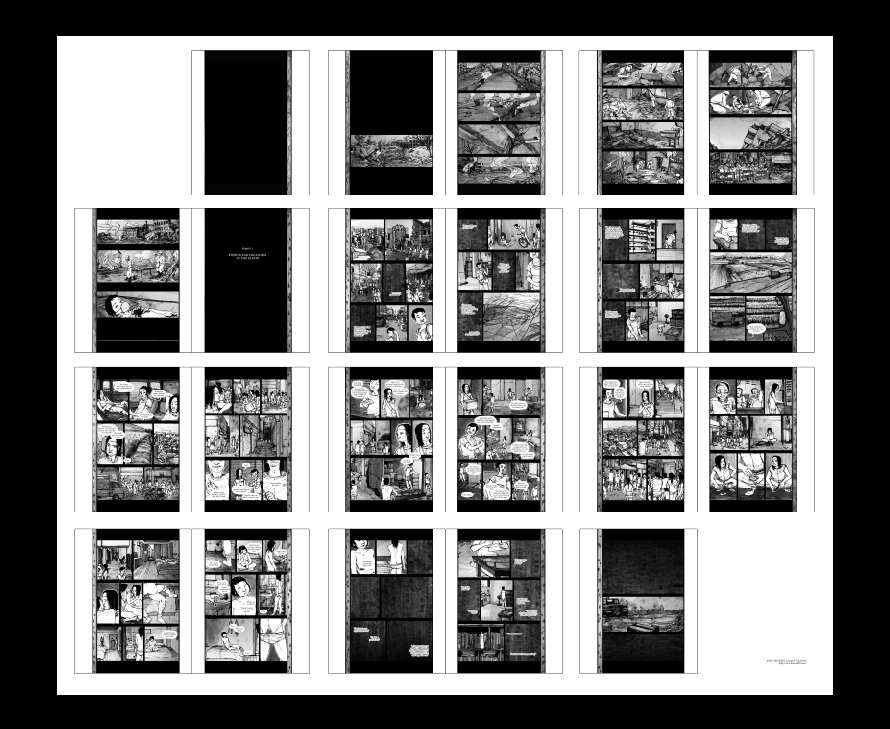 My own piece is the first chapter of my current work in progress, SOME DID REST, a teaser of which you can see here. If you want see it at a size where it's legible, you'll have to stop by the show or wait until the book finds a home. :) If you do get a chance to visit and read it, be sure to leave a comment and let me know what you think!